Combined Federal Campaign
Give | Volunteer | Engage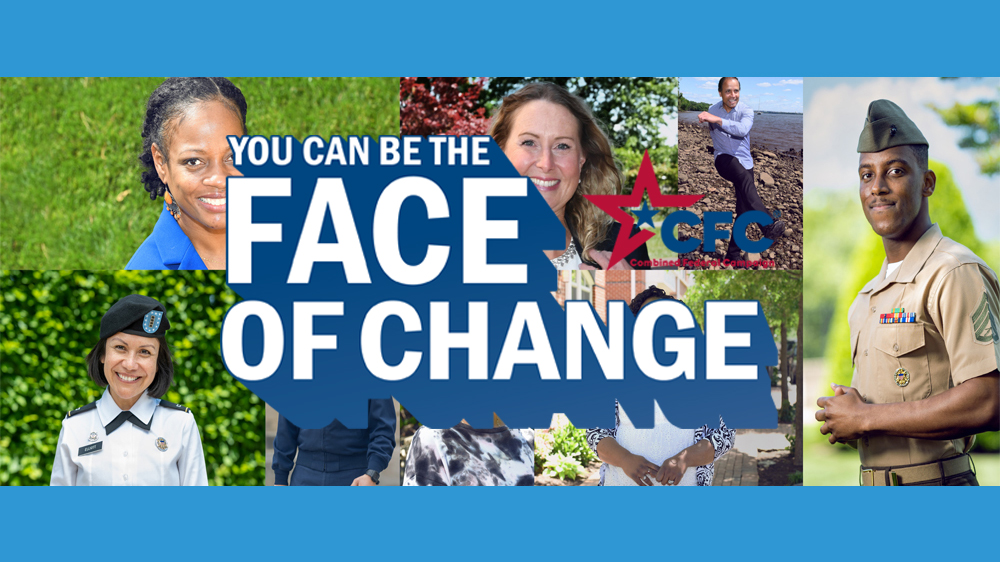 Mission
The mission of the CFC is to promote and support philanthropy through a program that is employee focused, cost-efficient, and effective in providing all federal employees the opportunity to improve the quality of life for all.
CFC is the world's largest and most successful annual workplace charity campaign, with almost 200 CFC campaigns throughout the country and overseas raising millions of dollars each year. Pledges made by Federal civilian, postal and military donors during the campaign season will support eligible non-profit organizations that provide health and human service benefits throughout the world. The Director of OPM has designated responsibility for day-to-day management of the program and to its CFC office.
Lackland POCS
Haley Flanagan (Primary)
(210) 671-6042
Melanie Gallego (Alternate)
(210) 671-2388
Fort Sam POCS
Andrea Nicholas (Primary)
(210) 380-1101
Will Lloyd (Alternate)
(210) 221-3593
Randolph POCS
Chris Anderson (Primary)
(210) 652-2052
Kim Chavez (Alternate)
(210) 652-5142
2021 South Central Texas CFC Charity Listing
Donate now and choose from over 5000 different charitable organizations.